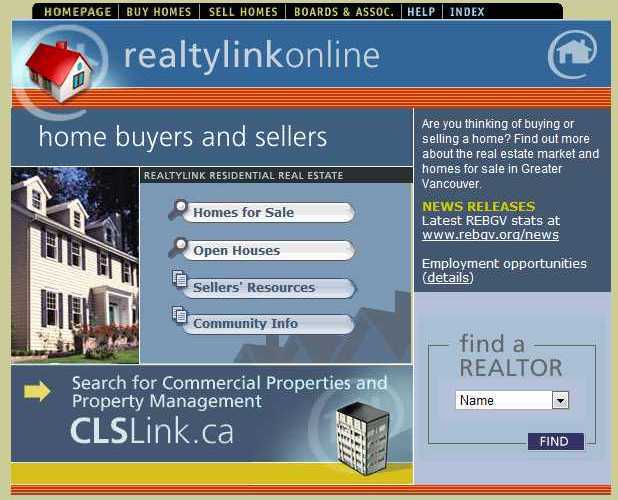 RealtyLink is the most popular real estate search website for MLS® listings posted on the Vancouver, Fraser Valley, Chilliwack and BC Northern Real Estate Boards. With over 30,000 listings available to search from makes it one of the top 3 Multiple Listing Services (MLS®) in Canada.
Searching RealtyLink
You can search the RealtyLink website by either MLS® number or by map.
| | |
| --- | --- |
| | |
| | |
| | |
| | |
| | |
| | |
| | |
| | |